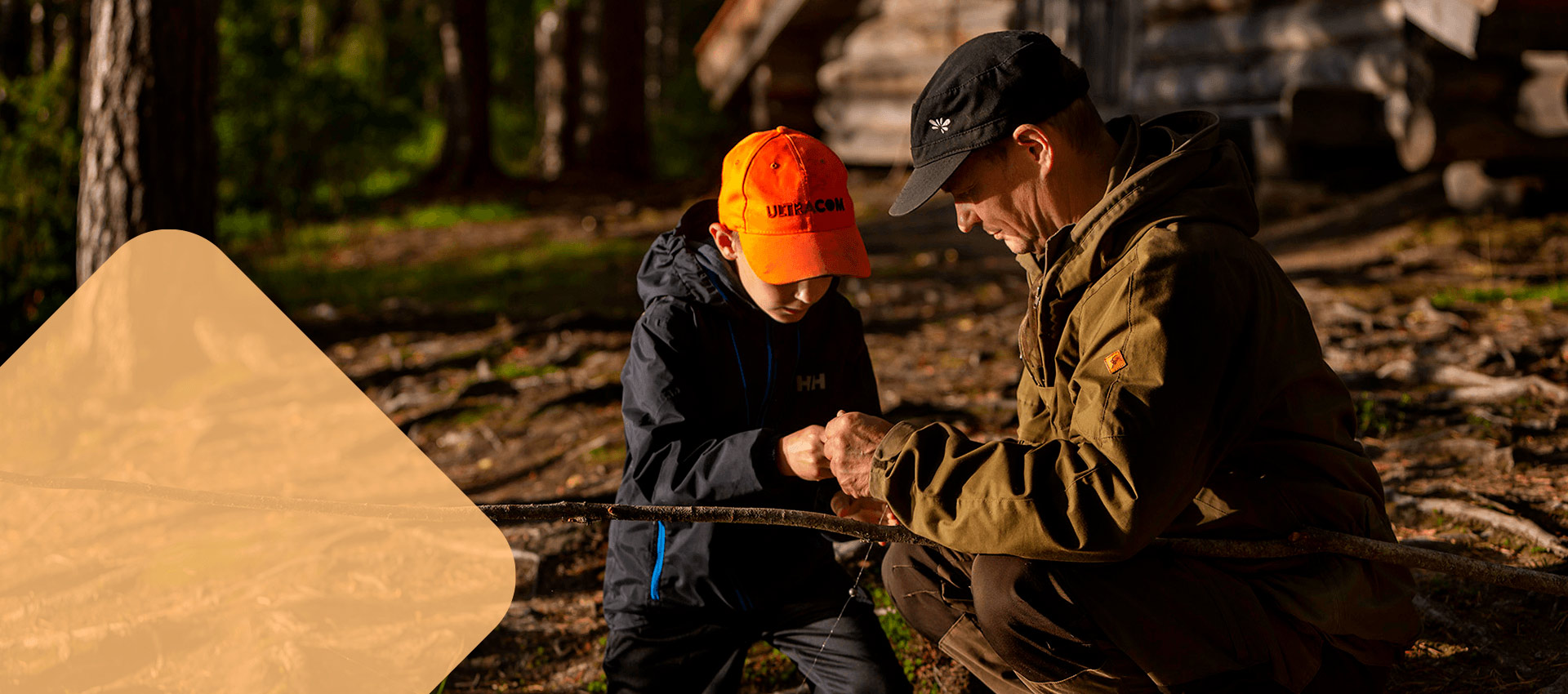 Karu Survival
Karu Survival, which organizes canoeing, hiking and mountain biking trips as well as the teaching of wilderness skills, offers its customers experiences in nature according to the principles of sustainable development, without placing any undue strain on the environment.
Kontiolahti Outdoor
Kontiolahti Outdoor rents ski equipment and fatbikes at the Kontiolahti biathlon stadium. Eco-shooting, groups for biathlon and roller skiing are available for groups. Guided fatbike tours and other activities are also available. Restaurant Napakymppi is open during the winter season.

Herajärvi Hiking Center – Kiviniemi
The scenic hiking center located near Koli National Park is the starting and crossing point of the Herajärvi tour. A wide range of program and rental services as well as food, sauna and accommodation services are available.
Sisu Fishing
Sisu Fishing organizes unforgettable fishing trips all year around for enthusiasts at every level. Enjoy the fishing trip and get the best pro tips from a professional angler! Courses are available also for children and teenagers.

Eräpalvelu Kontiometso
The wilderness service Kontiometso takes those interested in outdoor activities and fishing on an adventure into nature. The tips and tricks of fishing are explored in net fishing, trolling, jig fishing and ice fishing trips, among other things. The nature trip culminates in a communal campfire meal.
tel. 044 057 6445
Finland Travel Company
Tourism and program services and travel arrangements in the North Karelia region from one address.

HK Varma Oy
You are guaranteed to catch a fish on a guided trolling trip, especially wit a handcrafted lure made in Kontiolahti. The lure manufacturer's own wobblers are also favorites for local sport fishermen.
Luoto Outdoor
In summer, departures to Jouhteninen by boat from Kontiolahti harbor. The boat can accommodate 6 customers.
Departures in July on Wednesdays:
at 10:00
at 12.00
at 14:00
20 e/person. Subject to weather conditions.
Wellness Services

Massage Parlor Hermolepo
Physiology-based neural massage in a soothing environment at Varparanta.
Massage Parlor Kehokeskus
Massage and wellness services in the village of Kontiolahti. Specializing in dry cupping therapy.

Massage Parlor Helinä
Massage and personal trainer services in the village of Kontiolahti.
Selkie Green Care
Located in the village of Selkie, the company offers nature and rural welfare services to customers. The old family farm makes for a great trip with family and is constantly bustling with animals.